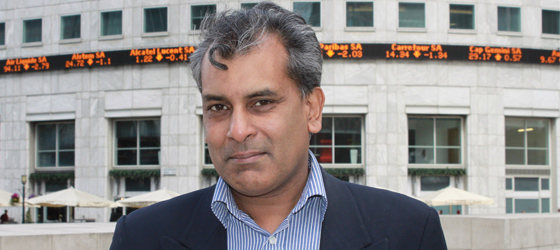 DeSaque Macro Research Limited was formed by Said DeSaque in April 2012 with the view to delivering global macro investment insights aimed at providing new ideas to clients.
Said DeSaque has over 26 years of experience working as a professional economist in financial services. Prior to establishing DeSaque Macro Research, Said held positions as Senior Economist at Robert W Baird and William Blair. He began his career as a graduate at PaineWebber in 1986, where he eventually became Head of the London Economics Department.
Said takes a very keen interest in international relations, along with their implications for economic development. His research interests include the economic transformation of China and its implications for global capital markets, particularly in the United States. He is a member of Chatham House in London.
The US economy and capital markets have historically been Said's main focus of attention. He frequently presents his views to institutional investors in diverse geographic locations. In recent years, Said has also been carefully monitoring economic developments in Asia, particularly China and Japan.
DMR HK Limited. Registered in Hong Kong. Company Number: 2306757
Registered Office: rooms 301-303, Golden Gate Commercial Building, 138-138 Austin Road, Tsim ShaTsui , Hong Kong.